Certain processes are straight forward and their documents flow is built-in and well tracked in SAP Business One, but what about the other processes, the special scenarios and best practices which differ from one company to the other? These should also be reflected by the documents and other entities in SAP Business One. An enhancement to the user-defined fields capabilities introduces new level of flexibility.
You can create a user-defined field in documents or master data records and link it to documents or other entities. Assign to the user-defined field the validation type of "Link to Entity" and  select the "Link to System Object" radio button. Now, you just have to choose the entity type to which you want to create the link: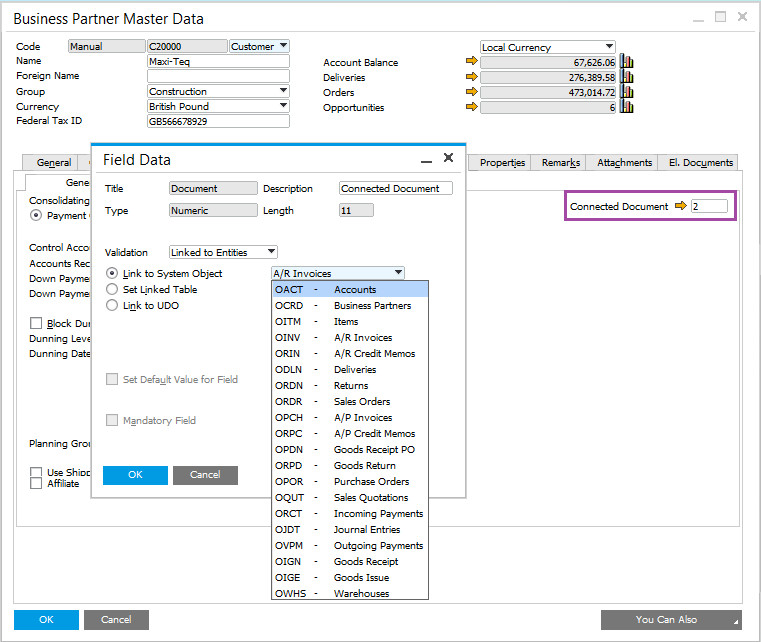 In the document or master data record you can assign the relevant document.
Note that by using the UI configuration tool, you can embed the user-defined field to the document or the master data record so it becomes an integral part of the form.
Available since SAP Business One 9.2, version for SAP HANA and SAP Business One 9.2
We hope that you find this tip useful! For more information on Business One you can visit our webpage or get in touch.
Source: Ari Schapira | SAP Business One – The Tip of the Week