We all want to get our job done as efficiently as possible and we invest lots of efforts in finding better processes, improving our skills, upgrading our equipment etc. SAP Business One helps increase productivity by allowing you to remove unpriced items from the price lists in the database: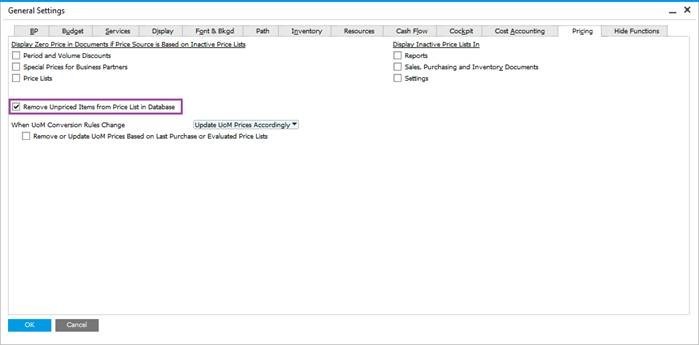 This way, your price lists are maintained with relevant items only, while SAP Business One continues to display all the items – priced and unpriced.
In addition, if you want to display in price lists priced items only select the option "Hide Unpriced Items" in Price List Selection Criteria window.
Available since SAP Business One 9.0, version for SAP HANA and SAP Business One 9.0.
We hope that you find this tip useful! For more information on Business One you can visit our webpage or get in touch.
Source: Ari Schapira | SAP Business One – The Tip of the Week