The Pick and Pack Manager enables you to automate the processing of sales and production orders, reserve invoices and inventory transfer requests. It is very flexible, allowing you to choose whether to handle one document type at a time, or include multiple document types in each run. But this is not all, you can fine tune your document selection, and ask SAP Business One to include only the paid reserve invoices.
To apply this setting, select the "Display Only Paid Reserve Invoices in Pick and Pack Manager" checkbox in Document Settings > Per Document tab > Pick List. When choosing the "Reserve Invoices" option in the selection criteria window, only the paid reserve invoices will be included: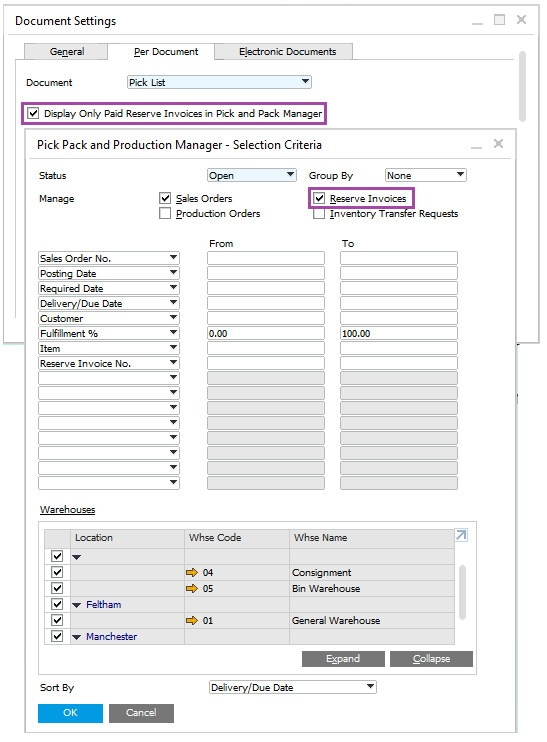 You can deselect this option at any times.
Available in SAP Business One, version for SAP HANA and SAP Business One.
We hope that you find this tip useful! For more information on Business One you can visit our webpage or get in touch.
Source: Ari Schapira | SAP Business One – The Tip of the Week