Each season has its own special items and services. It can be Halloween costumes, bathing suits, or back to school stuff. These items are sold during specific periods only, and yet they appear whenever you create a document or generate a report although they are not always relevant.
SAP Business One enables you to define for the relevant items the date range in which they can or cannot be purchased and sold: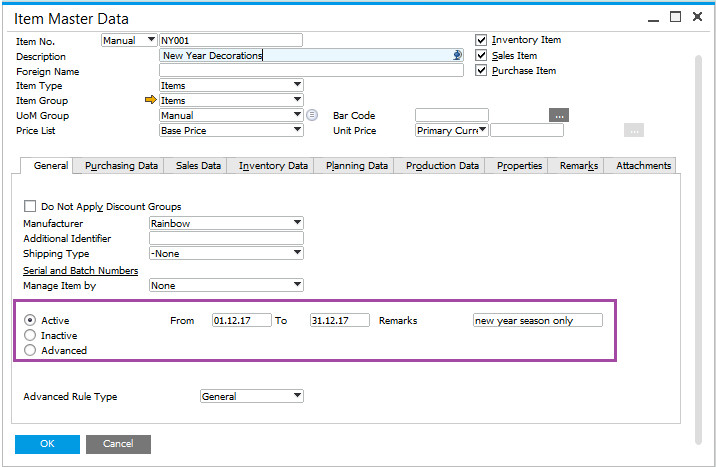 If you try to add a document with an 'inactive' item, an error containing the text entered in the Remarks field would appear. To make your work more efficient, you can define that inactive items will not be shown in documents or reports. This way, only items set to active in the given date will be displayed. These settings are available in General Settings: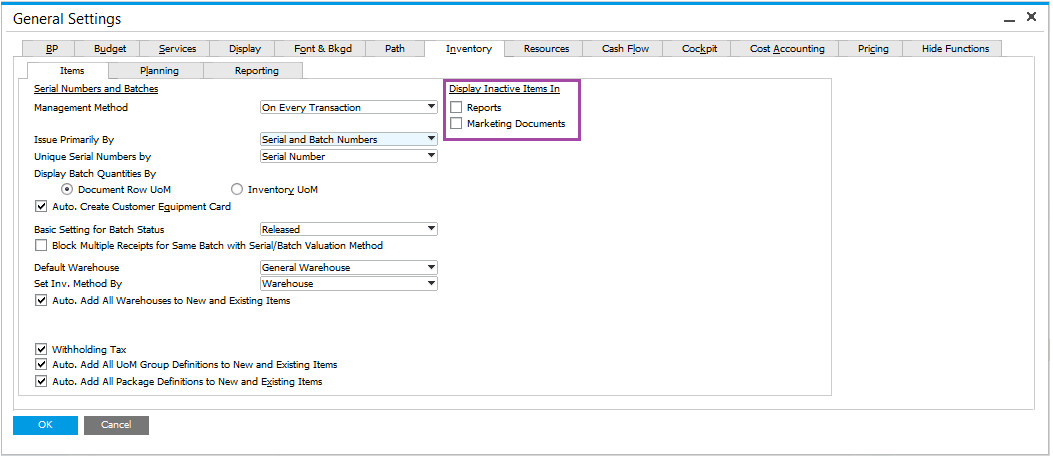 Available in SAP Business One 9.2, version for SAP HANA and SAP Business One 9.2.
We hope that you find this tip useful! For more information on Business One you can visit our webpage or get in touch.
Source: Ari Schapira | SAP Business One – The Tip of the Week