If your company manages serial numbers, you already know that there are multiple options, methods and best practices behind it. You also know that the right settings can make your business much more efficient.
If your business works according to specific policy, for example you adopt the serial numbers of the vendors or you assign your own serial numbers, you can set SAP Business One to consider this parameter as the unique serial number: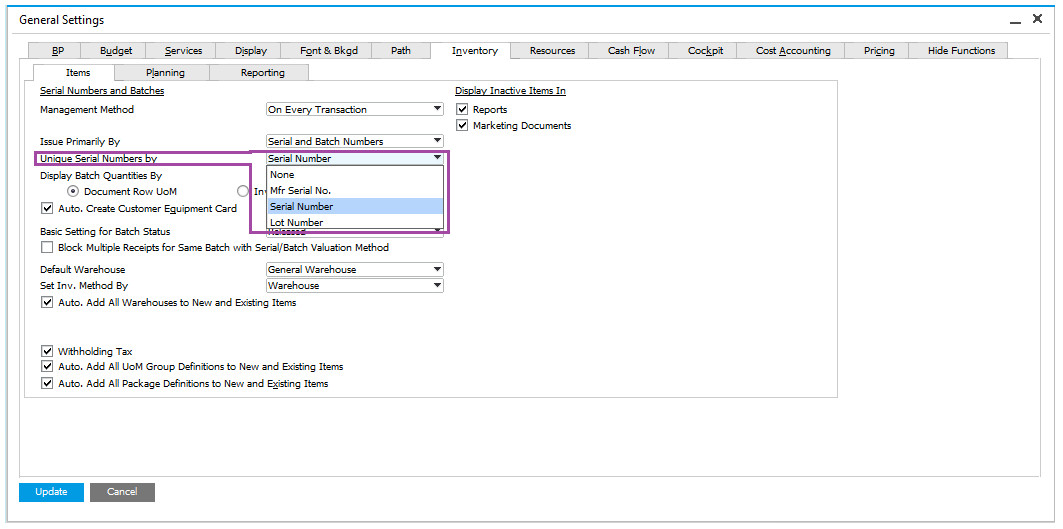 If you choose the option "None", none of the fields included in the serial numbers will be considered as unique, and you'll be able to updated them as needed. When choosing one of the other options, the selected field cannot be edited in the Serial Number Details window:
We hope that you find this tip useful! For more information on Business One you can visit our webpage or get in touch.
Source: Ari Schapira | SAP Business One – The Tip of the Week