As every business is different, different needs are raised when it comes to managing the large variety of documents. For example, a certain business may decide to print orders upon creation, while invoices are sent by email, and another other business may print all documents in batches.
To allow greater flexibility, SAP Business One introduces the option to export a document to PDF upon creation and add this PDF as an attachment to the given document.
In the Administration module choose: System Initialization > Print Preferences > General tab. Select the checkbox "When Adding Marketing Document, Use Attachments Folder as Default Path to Export PDF" and then select the checkbox "Attach Exported PDF to Marketing Document".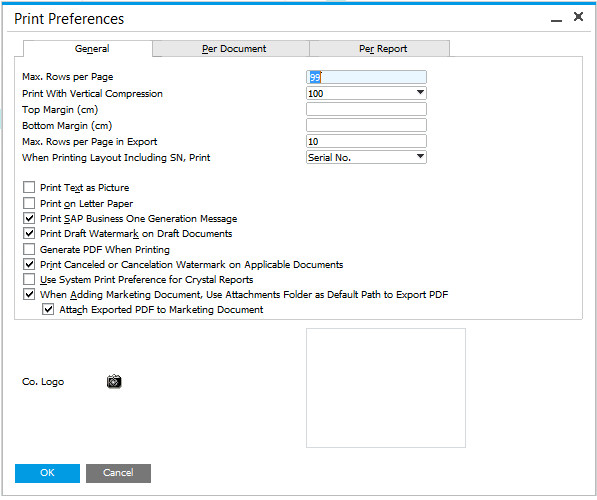 To apply the settings to documents, choose the "Per Document" tab and for each relevant document select the checkbox "Export to PDF" under the "When Adding Documents" section.
When adding the given documents, the respective PDF is created, and added automatically as an attachment.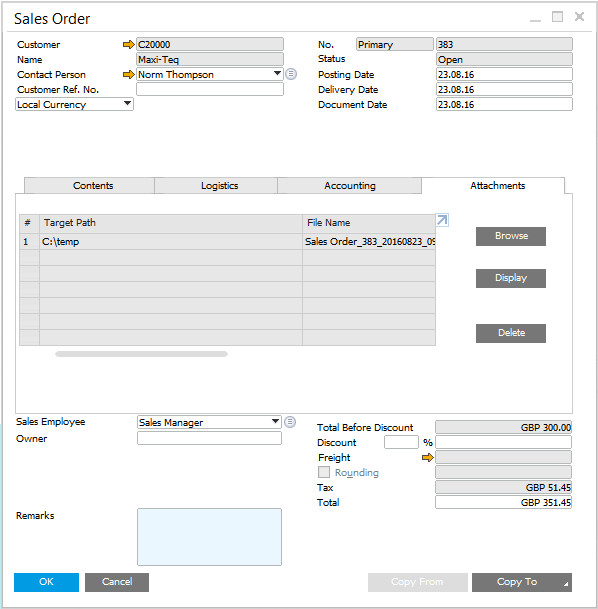 Available since SAP Business One 9.2, version for SAP HANA and SAP Business One 9.2.
We hope that you find this tip useful! For more information on Business One you can visit our webpage or get in touch.
Source: Ari Schapira | SAP Business One – The Tip of the Week