When running a business, there is no such thing as too much information. If you are working with blanket agreements, being able to see the blanket agreement reference in different contexts is highly valuable. With SAP Business One, you can create reference to blanket agreement in incoming and outgoing payments: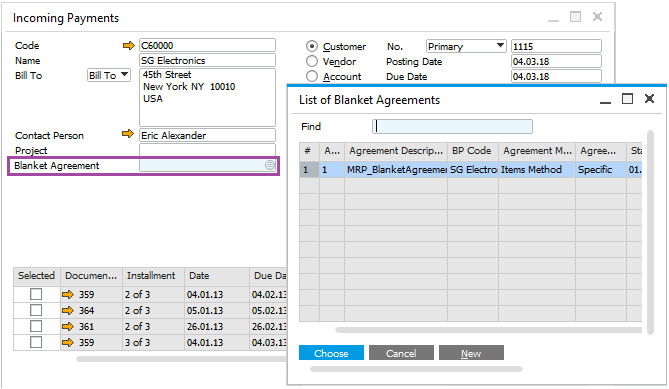 Blanket agreement is also available as selection criteria in payment wizard and aging reports:
In addition you can add it as a column in Open Items List report and internal reconciliation window, and even generate a relationship map for it.
Available since SAP Business One 9.2, version for SAP HANA PL08 and SAP Business One 9.2 PL08.
We hope that you find this tip useful! For more information on Business One you can visit our webpage or get in touch.
Source: Ari Schapira | SAP Business One – The Tip of the Week